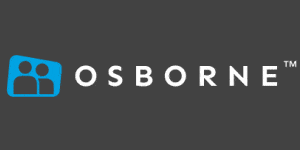 Director of Nursing - Osborne
Tipperary, Tipperary
Osborne Executive are delighted to be partnering up with well-established Nursing Home Care client for their new premise in County Tipperary to recruit an experienced and energetic Director Of Nursing.
The Director of Nursing is to effectively manage the successful operation of the Nursing Home, ensuring high quality care standards are maintained and that business objectives are met. The ideal candidate will have strong people management skills and effective communication skills.
Experience & Qualifications:
A registered General Nurse on the Register of Nurses held by An Board Altranais
Minimum three years' experience in managerial capacity in Care of the Older Person
Minimum six years' post-registration nursing experience.
Evidence of continuous professional development
Demonstrate sound knowledge and clinical nursing practice together with future trends in Care of Older Persons
Current and valid Infection Control, Manual and Resident Moving & Handling, Medication Management, CPR, Dementia, Safeguarding of Vulnerable Adults Certificates (training can be provided if required).
Shows evidence of current legislative policies pertinent to Care of the Older Person
Post-registration qualification in healthcare management or equivalent is essential. In the absence of such a qualification, the appointee will be required to undertake such training.
Post-registration qualification in Gerontology or Dementia Care is desirable.
Human Resources, Training & development
Health & Safety Regulation
HIQA standards & regulations
Proven clinical competence and passionate about delivering outstanding care to older people.
Excellent organizational and communication skills
Full Irish Driver's License and access to own transport is essential.