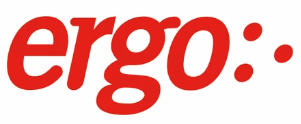 Level 3 Engineer - Permanent - Ergoservices
Carlow
Overview:
If you're unfazed by the pressure of front-line support and an enthusiastic team player who communicates easily with people from different technical backgrounds, you've found your perfect match with Ergo. Having the ability to provide system level support to multi-user operations systems is a given, but what we also want from our Level 3 Infrastructure Engineers are people with skills to inspire confidence in our customers and respect from your colleagues. You will have plenty of opportunity for career advancement, because we're looking for people who are as ambitious as we are in the pursuit of new challenges and growth.

Key Responsibilities:
Responding to support calls on client sites based in Dublin, surrounding areas and nationwide, as and when required, either remotely or on-site if required.
Installing, configuring and troubleshooting of IT related software and hardware.
Updating and communicating with customers, staff and all relevant parties.
Providing extended onsite support to varied customers, as and when required.
Highlight any anomalies on our customer sites and inform the Ergo service desk to raise awareness and ensure a service ticket is opened.
Assume full ownership and responsibility of all allocated support tickets ensuring they are dealt with promptly and professionally and satisfactorily concluded.
Ensure strict adherence to SLA when dealing with customer tickets/calls.
Develop and maintain an in-depth technical knowledge of Ergo products, services and solutions with a view to specialization in one or more technologies.
Perform routine day to day system security checks and backups and produce status reports.
Work closely with the relevant stakeholders to ensure that the highest quality of technical support and consultancy is delivered to the customer at all times.
Work with other technical staff to ensure connectivity and compatibility between systems.
Work with vendors/partners to resolve complex network problems.
Document relevant technical information on the existing internal SharePoint portal and the upcoming CRM package. This will include site schematics, system problems, problem resolution and knowledge base content.
Record and maintain hardware and software inventories, site and/or server licensing and user access and security.
Provide technical training to customers when a new user or systems is implemented and is requested.
Maintain confidentiality with regards to the information being processed, stored or accessed and adhering to IT best practices at all times..
Coach and mentor less experienced IT engineers and avail of every opportunity to impart knowledge on others.
Desired Skills:
At least 3 years of professional experience working in a similar role.
Industry standard accreditation in; minimum of three of the following: CompTIA Network+ Server+, Microsoft MCP, MCSA or MCSE, MCTS, MCITP, – Citrix CCP-V, Citrix CCA-V, Citrix CCE-V, Cisco CCNA, HP APS & AIS
Experience in a number of the following skills: Active Directory - AD Management, DNS, DHCP, ADFS. Web Services, Microsoft Exchange,Office 365 Experience, Azure, SQL Server, Microsoft System Center, Virtualization (VMWare), Server Hardware, Storage, Networking, Firewall, Symantec
A skilled technical writer and can adjust your communication style to your audience.
Excellent communication skills.