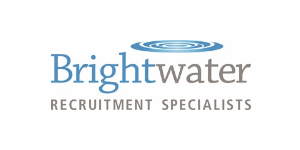 Management Accountant (Cork) - BRIGHTWATER SELECTION (CORK) LIMITED
Cork, Cork
Management Accountant (Cork) 
Our client has an opportunity for a qualified accountant to join a rapidly expanding and innovative Irish company giving candidates the opportunity to supplement their existing experience in accounts preparation with financial control and people management experience. The firm provides specialist accounting services to a range of clients. This service consists of management accounts preparation, detailed analysis of results together with providing advice on financial control and development of the client's business. 

Duties & Responsibilities: 
Preparation and review of Management Accounts including margin analysis and cost variance analysis
Review of weekly KPI reports for retailers
Dealing with financial control issues arising out of KPI reports and Management Accounts.
Reviewing and reporting on internal controls
Manage relationships with clients
Overseeing Accounts payable function
Managing a staff of2 to 3accounts assistant`s on a daily basis
Provide full financial control service to clients
Requirements: 
Have at least two to three years practice experience coupled with exposure to supervisory experience.
Ability to manage & train Accounts Assistants
100 % comfortable with all aspects of accounts preparation
Excellent organisational skills and be capable of working on your own initiative
Comfortable with dealing with clients
Candidates must be willing to become familiar with all aspects of Financial Control
Must have a recognised professional accounting qualification such as; ACCA,CIMA, ACA, CPA
To apply for this excellent opportunity please send your latest cv via the portal provided or alternatively contact Tom Wilkinson on 021 4221000. 



£40,000.00 - £50,000.00 per year
n/a