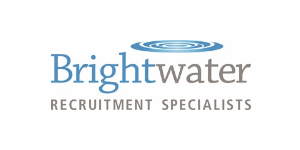 Production Team Lead (Shift) Food, Cork - BRIGHTWATER SELECTION (CORK) LIMITED
Cork, Cork
This globally renowned food processing organisation has retained Brightwater Specialist Recruitment to source and experienced Production Team Lead (Shift) for role based at their state-of-the-art manufacturing facilities in Cork.
This exciting challenge offers the opportunity to work at the forefront of developments in key market sectors using the latest industrial process technologies. In addition, the role attracts an excellent salary and benefits package and a planned personal and career development program.
The production Shift Manager will work with the Site Management Team to achieve site targets and customer expectations. They will co-ordinate and control all the activities within their respective teams to meet production targets, quality, environmental, maintenance, people, H&S & cost objectives. This person will be a core part of the management team, liaising directly with both internal and external stakeholders on all associated aspects of the business.
Responsibilities
Recruitment and organisation of resources to meet production targets and maximise outputs within site,
Actively manage employee working hours and payments
Implementing Continuous Improvements, delivering effective workgroups and all other relevant tools
Ensure all operators are in line with the AMIS strategy
Ensuring all H&S procedures are adhered to and EHS compliance standards are meet
Complete all relevant incident investigations
Control all production related activity in accordance with management system and best practice
Complete risk assessments as required
Monitor performance in KPIs product costs, plant efficiency, product quality raw materials, chemical usage and plant hygiene
Ensure all products meet customer quality standards
Deliver on the CAPA system
Adhere to all regulatory compliance GMP and housekeeping
Liaise with maintenance during office hours addressing any issues that may affect reliability of required volumes
Troubleshoot and diagnose problems on site
Control of equipment and systems within licensing parameters
Close out of actions identified through workgroups within designated timeframes
Skills and Required Experience
3rd level qualifications in (Food Science & Technology) desirable
Previous experience in similar role within dairy manufacturing environment preferred
Proven track records of maintaining safe work environments
Strong business acumen
Strong computer literacy, experience with Oracle and Core is an advantage
Previous experience of operating in a unionised environment
Candidates who fulfil the criteria outlined above and wish to discuss this and other similar opportunities should all Andrew Rowley at Brightwater Specialist Recruitment on +353 21 422 1000 or forward a current CV to Andrew via the link below.
40,000 - 45,000 per year
Shift, Bonus, Health & Pension