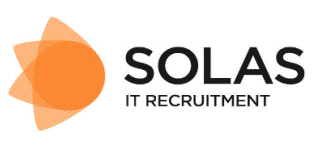 QA Engineer - Solas IT Limited
Limerick, Limerick
QA Engineer
Role
A company that digitizes validation for Life Sciences is looking to hire a QA Tester. They are a self-organising, multi-disciplinary, full stack technical team who pride themselves having a work environment that promotes innovation, motivates, and is friendly/fun in equal measures.
They are seeking a QA tester who is self-motivated, team player who enjoys both technical and creative challenges within a fast-paced agile environment.
To apply for the QA Tester role, send your CV to John.jobs(a)solasit.ie or call John on 01 2449516 for more info.
Responsibilities of the QA Tester Role:
Be able to integrate and work in a cross functional agile team to deliver a high-quality product.
Develop & maintain test scripts ensuring compatibility with any newly developed platform features.
Execute/Analyse test cases and document software defects.
Maintenance of testing scripts based on bugs and changes/upgrades to the applications/software.
Regression test execution for new development, patches and existing releases.
Development and maintenance of high-quality software assurance processes.
Liaise with developers and other departments as required on items relating to product quality.
Required Skills needed for the QA Tester Role:
Diploma/Degree in Software Engineering, Computer Systems, I.T. or equivalent related engineering discipline
Experience working in a software development organization with experience of hands-on web application software testing.
Knowledge of web-based applications and web protocols such as HTML, AJAX, ASPX and CSS.
Test specific experience should include the following: test case design, test case execution, System testing, Integration testing and Regression testing and bug management.
Experience in using bug management systems and tools.
35,000 - 55,000 per year
Pension, Healthcare, Gym, Flexi-Time