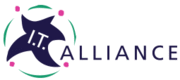 Senior CRO Analyst - Dundalk - €60K - I.T. Alliance Group
Dundalk, Louth

Senior CRO Analyst - Dundalk - €60K



Ref. 127343



Dynamic online business based in the North East of Ireland has an urgent requirement for a Senior CRO Analyst

The Senior CRO analyst will take a lead role in driving the optimisation of our digital platform. They will enhance our ability to absorb all new data sources and react in real time to user behaviour and feedback. They will also help to increase conversion rates, enhance user experiences and build customer loyalty by personalising online content.

This role has a number of unique positives - It is located 1 hour to the North East of Dublin (Equidistant between Dublin and Belfast), offering a similar quality of life to that available in the capital but at considerably lower prices. The role is permanent, has a generous benefits scheme and offers ambitious CRO Analysts the chance to joining a growing team of IT professionals working with new and emerging technologies.

Responsibilities of Role:

* Work closely to the marketing, development and BI teams to prioritise delivery of the optimisation roadmap and ensure that it delivers on business goals and objectives.

* Collaborate with our BI and Marketing teams to incorporate insights, predictive models and customers' needs within our data management platform (DMP), segmenting customers and optimising their digital experiences.

* Manage key customer journeys on our sites and apps. Implement optimisation strategies to both front and back end issues to meet ongoing business requirements and resolve issues that are causing friction for the

customer and hampering conversion.

* Take over lead responsibility for conversion rates across our digital assets, driving KPIs, performing on-demand site performance and conversion analysis or troubleshooting.

Essential Candidate Requirements:

* 3-5 experience in a similar role for an Ecommerce/eGaming based business/transactional website.

* The ability to influence the Business at all levels using data-led analysis to promote a customer-first attitude.

* Direct experience implementing and using analytics, testing and personalisation platforms.

* Minimum of 3 years hands on experience in Google Analytics or similar.

* Detailed knowledge of Digital marketing to include campaign management, content targeting and SEO.

* Expertise in executing and measuring performance of A/B and multivariate tests.

* Strong verbal and written communication skills, with the ability to present analysis/insights to senior management.

* UX focused and data driven.

* Good understanding of UI and exposure to same in previous roles

* Strong commercial and analytical skills.

* Ideally, Candidates will have a third level degree or Postraduate Qualification in an area relevant to CRO.

IMPORTANT! This vacancy needs to be filled as soon as possible. All applicants must have immediate availability to work in the EU as our client cannot wait for the length of time it would take for Visa/Work Permit to come through.

To Apply:

For more information on this role, please contact Níall on +353 1 8690258 or +353 87 384 5327 or send current CV along with brief cover letter through this site.