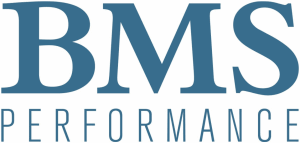 Account Manager - BMS
galway, Other



Our client, one of Irelands most well-known FMCG wholesalers and symbol franchise owners, with hundreds of stores throughout the country, now seek to recruit a Retail Operations Executive for the Midlands area, but will also consider candidates throughout the rest of Ireland, with a view to tailoring the territory to suit.





Â



THE ROLE

: The successful applicant will be responsible for managing a defined territory and will represent our client in that area with the main objective being increasing revenue in that area.





You will manage the productivity of roughly 30 franchisee accounts in that area, dealing with store owners and managers in that area and providing consultation on business activity within the store, as well as the running and productivity of fresh food sections, with the aim of increasing store turnover and in turn, wholesale revenue for our client.





You will also be involved to a lesser degree in finding new franchise opportunities in the way of independent convenience retailers or other symbol retailers prepared to switch symbol brands.



THE PERSON

: Our client wishes to talk to candidates that have experience in the FMCG retail arena, particularly those that have been involved in area management or franchise development positions for a symbol group, or those that have retail management experience or have owned and run a symbol convenience store.





They will also consider candidates that have managed fresh food departments in grocery retail, or those that have owned, run, or manged a Delicatessen or bakery. If you have been involved in key account or national account roles in FMCG, this may also be for you.





You must be able to build relationships and credibility with convenience retail owners and propose feasible business plans, as well as providing direction for their fresh food sections, that will help their business first and foremost.





Â



THE COMPANY

:Â Established for a number of decades, our client has become one of the best-known brands in convenience retail in Ireland.





They wholesale fresh, frozen and ambient food products as well as non-food products into the Irish retail market.





 They have an impressive turnover and an excellent reputation with business owners throughout the country for their flexible, friendly and consultative approach with their symbol partners.



Â

THE PACKAGE:



·

       Â

Salary: €45,000 to €50,000 (some flexibility, DOE)





·

       Â

20% Bonus





·

       Â

Company car





·

       Â

Business related expenses. Lunch allowance, healthcare, pension



LOCATION

: Midlands, National



BMS Performance specialises in recruiting sales professionals, nationally. We recruit within the Industrial, Construction, IT, Engineering, Corporate and FMCG markets.

Our roles include Merchandisers, Account Managers, Business Development Managers, National Account Managers through to Directors and Senior Management.

We have many other roles available so feel free to contact us to discuss how we can help you!

45,000 - 50,000 per year
20% Bonus