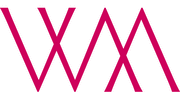 Accountant - VAT - Wallace Myers
Dublin, Dublin

VAT Accountant

My client is looking to hire a VAT Accountant to join their ever expanding business in Dublin city. The ideal candidate will manage the company's regional indirect tax compliance along with financial reporting of international sites. Very competitive salary and comprehensive benefits package offered.

Responsibility included but not limited to:



Responsible to legally minimise tax liabilities through informed application of tax laws and Regulations
Prepare and review tax calculations, estimates and reports accruals and purpose partnering with country, regional and corporate finance, tax, legal business and operations terms
Establish appropriate system or processes for tax risk management for the group
Act as the key point of contact and support for our local and international taxation matters
Liaise with tax authorities and provide tax audit support
Manage external tax authorities and consultants regionally and internationally
Review current and deferred tax provision
Provide internal tax advisory services and support on business operation matters to the group
Lead and coordinate ad-hoc tax-driven business initiatives locally and internationally
Act as key tax liaison within the international tax team in regard to indirect tax issues/planning opportunities/compliance.
Assist with managing indirect tax audits using outside service provider if necessary.
Requirements:
Bachelor's degree in finance or accounting, or equivalent work experience
Minimum of 4 years' experience
Possess strong analytical and problem solving skills
Demonstrate strong interpersonal, communication and presentation skills
Strong professional presence and leadership skills; ability to mentor and develop staff
Highly dedicated with a positive attitude, self-motivated, a team player who takes initiative

To find out more contact the consultant working on these roles. Or alternatively if you are currently on the lookout for a new position and would like to get a deeper understanding into the market, and what options are currently on offer please contact Gareth Little for a confidential and private call on 01 440 8352.



About Wallace Myers International | Recruitment Agency





Wallace Myers International

recruitment teams specialise in

accountancy, financial services, hr, business support, administration, construction, engineering, marketing, retail, technology and executive search.





Privacy Policy



By applying for this role you are agreeing that your details will be stored in our database and may be considered for similar future positions. To view our privacy policy and contact details log on to www.wallacemyers.ie/privacy-policy

€45,000.00 - €55,000.00 per year
full benefits