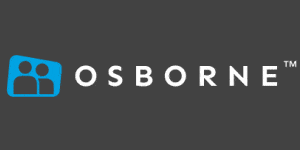 Accounts Assistant - Dublin 15 - Osborne
Dublin, Dublin
Accounts Assistant - Dublin 15
We have an exciting new role with a great client is Dublin 15, this is maternity contract role.
Our client is seeking a strong account assistant to join their team, the pprimary responsibilities of this role will include budgeting and forecasting expenses, accounts payable, billing and collections, lease administration and some customer relations
If you are interested in the maternity contract, apply today to Valerie.briody@osborne.ie
Salary & Benefits: Maternity contract
Salary: €40-45k
Car parking, Canteen
Duties / Responsibilities:
Prepare the monthly asset management and variance reports for the Regional Property Manager's review and input.
Prepare the annual budget and quarterly forecasting
Accounts Payable
Approve purchase orders and service contracts; implement the company's PO procedures.
Monitor incoming vendor invoices and route for approvals.
Code invoices and input into Yardi (the accounting system) for batching.
Obtain vendor information for set-up in Yardi.
Liaise with vendors and accounting on any payment issues.
Accounts Receivable
Assist and approve monthly billing of all customers.
Monitor collections and assist the Data Centre Manager in collection efforts.
Liaise with customers and accounting on billing issues.
Prepare and approve monthly accrual statements.
Lease Administration
Understand all leases and basic lease terms.
Respond to customer requests and needs in coordination with the Manager and Technical Operations team.
Assist in preparing requests for proposals, service agreements and other documentation as required.
Document and track all certificates of insurance from vendors.
Key Requirements:

Experience of working in a similar role required.
Experience of working for a global organisation desirable.
Communication Skills
Ability to express ideas clearly in written and verbal communications.
Ability to communicate with internal and external customers in a professional manner.
IT/Written Skills
Advanced Excel, Word and Outlook skills.
Experience of using online accounting systems e.g. Yardi, SAGE and/or SAP required.
For more information please apply through the link provided for the attention of Valerie Briody -Valerie.briody @osborne.ie or call Osborne Recruitment on 01 5984334
For more information on all our current jobs visit www.osborne.ie