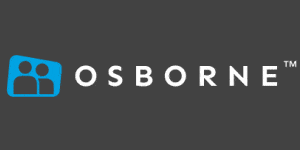 Accounts Receivable / Credit Control Specialists - Osborne
Dublin, Dublin
Accounts Receivable / Credit Control Specialists 
Location: Dublin 
Job type: Permanent, Contract and Temporary 
Salary: Depending on experience 
Minimum experience required: 3 years + in a similar role 
Minimum level of education: Third Level Degree / Accounting Technician Desired 
At Osborne, we are looking for Accounts Receivable and Credit Control Specialists for positions around Dublin. If you are passionate about Accounts Receivable and Credit Control and have relevant experience, please apply.

Key responsibilities: 
Responsible for all Accounts Receivables 
Process daily cash receipts 
Chase outstanding payments 
Issue monthly statements 
Bank reconciliations 
Respond to customer queries 
Produce periodic reports 
Assist with forecasting 

Key requirements 
Minimum of 3 years' experience in accounts receivable / credit control 
Fluency in English is essential 
Excellent communication skills 
Highly motivated 
Strong analytical skills 
For more information please apply through the link provided for the attention of Meghan Darmody. 
For more information on all of our current jobs visit www.osborne.ie