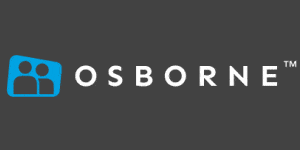 ADON – Assistant Director of nursing - Osborne
Cork, Cork
At Osborne Healthcare We have a number of opportunities for healthcare roles from HCA's, Staff Nurses, CNMS & ADONS with a private client based in Dublin.
Our client is a large Healthcare Group with numerous locations and opportunities at all levels available

Responsibilities and Duties:
Quality of Care Responsibilities
Day to day supervision of care and nursing staff
Co-ordinate resident activities
Ensure compliance with HIQA standards and regulations
Day to day management, co-ordination and evaluation of nursing care and services provided to residents.
Deliver and maintain excellent quality care standards.
Recruitment of new staff.
Training and development of staff.
Supporting the DON
Actively engage and participate in the on-going auditing and improvement of internal processes, structures, policies and procedures with an emphasis on risk management
Personal & Technical Specification:
This role will suit an experienced, professional individual with excellent communication skills and empathy.
Registration with An Bord Altranais and engaged in continuous professional development
Previous experience at Assistant Director of Nursing level essential.
3 years + management experience essential
3 years' experience in nursing the elderly within the last 6 years essential
Management and/or Gerontology qualification highly advantageous or the desire to obtain qualifications
Thorough working knowledge of HIQA standards, regulations and inspections is essential.
Good computer skills required
Remuneration & Package:
A highly competitive salary and benefits package are on offer to the successful candidate
Please apply through the link provided for the attention of Cloe Stapleton for further information.
For details of all Osborne jobs please see www.osborne.ie