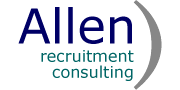 Advertising Sales Development Representative - Allen Recruitment Consulting
Dublin, Dublin

Advertising Sales Development Representative

Based in the heart of Dublin's Silicon Docks (Dublin 2), our client has been at the forefront in changing the internet and online technologies as we know it.

Our client is currently conducting all interviews online and are onboarding all new workers remotely.

They require a Sales Development Representative with 2+ years of experience in a pre-sales role within a tech multi-national to join them, initially on an 11 month contract. This role will be dedicated to finding the next big developers to partner with.

Job Reference: BBBH 18812

What will a Advertising Sales Development Representative do?

Execute all channels of lead warming activities by connecting the leads to the right contact
Inbound and outbound calls
Organize meetings with prospects
Calls and emails
You will prospect, qualify and reach out to new business, leads and opportunities
Be the first point of contact for some of EMEA's largest app developers looking to monetize with them.
Establish and maintain strong relationships with key partners.
Derive insights into lead generation, market opportunities and help the reps focus on the biggest leads.
Create reports on leads and opportunity conversion and help reps in forecasting their pipeline
Work closely with reps to help them preparing for business trips and partner events by going through attendees lists and setting up meetings with prospects.
Help reps in building and crafting mock-ups and sales pitch decks.
What does the Ideal Candidate look like?
2+ years of experience in a pre-sales role within a tech multi-national
Knowledge of the gaming landscape and for gaming video creators.
Benefits?
25 days paid holidays plus bank holidays
Access to all onsite facilities such as free food and beverages, onsite swimming pool and gym
Tax Saver Travel tickets
Bike to work scheme
Employee referral scheme

Still interested in this opportunity?

Submit your CV (in a Microsoft Word format) today!

OR

Perhaps this role didn't fully fit your criteria, not to worry - we have many similar roles advertised on our website - www.allenrec.com

Please don't hesitate to contact any of our team with any questions you may have on Email: or Phone: +353 1 6694040