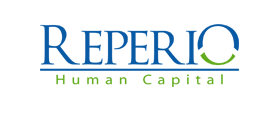 Applications Manager - Funds (Contract) - Reperio Human Capital Ltd
Dublin, Dublin
Applications Manager, Global Investment Bank - Daily Rate Contract
I currently have a requirement for a 6-12 month initial daily rate contract with a Global Investment Bank for an Applications Manager. The role is based in Dublin 2.
Key Skills, Knowledge and Experience Required
Knowledge of systems design, development, implementations, and user support principles and practices.

Experience with database management and strategies (e.g. Sybase V SQL Anywhere etc.) as well as administration including day to day maintenance, troubleshooting and development. Experience with SQL queries and the interrogation of data.

Understanding of infrastructure and networks.

Experience with information system troubleshooting.

Knowledge of system connectivity options (e.g. APIs)
Understanding of test automation tools (e.g. Selenium etc.)

Familiarity with project management principles.

Experience of working within a global organisation and working with teams across a number of locations.

Demonstrable ability to face challenges with an analytical approach and to find solutions to effectively solve problems.

Ability to liaise with both internal and external parties at all levels in a professional and efficient manner.
Competitive Daily Rate
If you are actively looking for a new contract role and this role would of interest, please drop me through your updated CV with this link along with your availability to interview and start. Alternatively drop me an email to

s.hool@reperiohc.com

for more info.
For more information, contact Scott Hool (Specialist Recruitment Consultant for Business Analysts & Project Managers on contract) confidentially on +353 (01) 5713000 or email your CV to

s.hool@reperiohc.com
Reperio Human Capital acts as an Employment Agency and an Employment Business.
€400.00 - €500.00 /per day