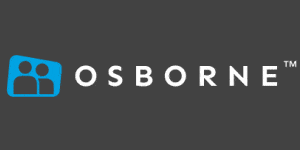 Assistant Director of Nursing/Assistant Person in Charge - Osborne
Wicklow, Wicklow
Assistant Director of Nursing/Assistant Person in Charge - South Dublin
New opportunity for an experienced Assistant Director of Nursing/Assistant Person in Charge to lead and develop a team of Clinical Nurse Managers, Registered Nurses and Healthcare Assistants and to play an integral and active role in a modern, very well run purpose-built nursing home.
The successful candidate will be a professional and motivated individual with experience of working at Assistant Director of Nursing/Clinical Nurse Management level in care of the elderly and will have an in-depth knowledge of HIQA requirements, leadership, and governance with evidence of continuing professional development.
Key Responsibilities
Support the Director of Nursing to ensure the strategic and operational development, coordination, and management of nursing care services in accordance with national and regulatory standards and best practice.
Ensure that the nursing and healthcare service provision is delivered to the highest standard of treatment, care and that safety is maintained.
Assist with the design of policies, protocols, guidelines, and procedures which will ensure that the highest standard of patient centred care is provided.
Ensure the highest standard of compliance with regulatory programme including Clinical Governance, Health & Safety and Risk Management standards.
In the absence of the Director of Nursing to deputise in that capacity.
Participate in the multi-disciplinary team and work in co-operation and collaboration with team members.
Demonstrate leadership skills in supporting and advising staff nurses in aspects of management of their respective areas of responsibility.
Support the recruitment and selection of nursing and healthcare personnel.
Essential Requirements:
You will be a Registered Nurse (with An Bord Altranais or with eligibility to register).
You will have 7 years post registration nursing experience consisting of at least three years' experience nursing older people in the last six years and 3 years nursing management experience
Possess a post registration QQI level 8 approved management qualification in health or a related field (desirable).
Established and recent acute clinical and senior management experience in Care of the Older Person in Ireland
Possess the requisite knowledge and ability including a high standard of suitability and clinical, managerial, and administrative competencies.
Have a good knowledge and experience of health, safety and other statutory regulations affecting a nursing home care environment
Demonstrate evidence of continuing professional development.
Please express your interest in the role by applying for this position and one of our Senior Consultants will be in contact with you directly.
For a more comprehensive position guide please contact Aine Wallace in confidence at aine.wallace@osborne.ie or at 086 8388913 "Please submit your updated CV in Word Format"
For more information on all of our current jobs visitwww.osborne.ie