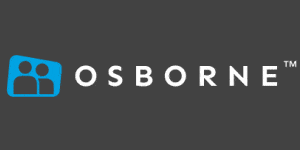 Clinical Nurse Manager - Osborne
Louth, Louth
Osborne Executive are delighted to be partnering up exclusively with a key client based in Louth to source for a Clinical Nurse Manager for their recently refurbished Nursing Home.
This role is to ensure the highest professional standard of care in line with the Nursing Home policies.
Responsibilities:
Work towards a restraint free environment, with implementation of practices in accordance to the National Policy.
Be accountable for roles or activities delegated to junior staff, where appropriate.
Provide appropriate supervision for other staff as directed by the Director of Nursing.
Delegation of tasks or roles, with comprehensive and effective assessment and planning, communication, monitoring and supervision, and evaluation and feedback.
Participate in any Risk Management processes as deemed required by the Director of Nursing.
Participate in audit and inspection activities as directed by the Director of Nursing.
Maintain a clean environment and minimise the possibility of infection through the implementation of appropriate hand hygiene during the provision of care.
Report any incident, injury or near miss involving an infectious agent to the appropriate person.
Attend mandatory training. Keep up to date with developments relevant to their role, be clinically responsible for their own practice and seek support and feedback on their operational development.
Adhere to all relevant policies and procedures.
Maintain a safe environment for residents, staff and visitors.
Requirements:
Minimum two years' experience in Care of the Older Person at CNM level
A registered General Nurse on the Register of Nurses held by An Board Altranais
Demonstrate sound knowledge and clinical nursing practice together with future trends in Care of Older Persons
Demonstrate sound knowledge and clinical nursing practice together with future trends in Care of Older Persons
Possess a strong commitment to the provision of a quality individualised person centred service
Diploma in Healthcare Management essential
Degree in Nursing and active registration with ABA/NMBI
All interested candidates should apply through the link provided with an updated CV for the attention of Sinead Connolly at Osborne Recruitment