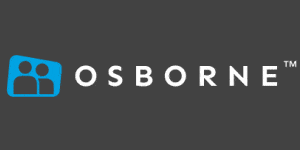 Assistant Director of Nursing - - Osborne
Wicklow, Wicklow
This exciting position offers a rare opportunity for you to become a key part of the Senior Management team within a state-of-the-art nursing home in Wicklow.
The Assistant Director of Nursing needs to work with the Director of Nursing to ensure that the highest standards of nursing care are delivered to residents and support and promote the creation of a homely environment where the quality of life of our residents is the key focus.
The ADON will be fully supported by a strong Management Team, excellent working structure and environment.
This opportunity offers not only the chance to work in a new building, but also offers an excellent salary and benefits scheme above market rate.
Resident Care
· Responsible for working to ensure that the quality-of-life goal is met for all of our residents;
· Responsible for ensuring that all nursing care is individualised and holistic to meet each resident needs and ongoing review and assessment of this care.
People Management
· Responsible for having a clear and detailed knowledge of our staff handbook and all its policies and procedures;
· Responsible for dealing with any local HR issues arising with the support of HR as necessary and ensuring all documentation/correspondence etc is maintained in this regard;
· Responsible for working with the DON to create a trusting relationship and a harmonious environment in the home between residents, relatives and employees;
· Responsible for working with the DON to motivate employees through leadership, communication, empowerment, appropriate delegation and work allocation and by example.
Training
· Responsible for attendance at/participation in relevant INO forums and ensuring that we leverage all INO courses for the benefit of our nurses;
· In conjunction with the DON, responsible for the assessment of the effectiveness of all training conducted staff within the home and feedback to the Director of Care, Quality and Standards;
· Responsible for the ongoing updating of training needs based on current regulations and requirements and also arising from any gaps identified within the homes.
Health & Safety
· Responsible for having a clear and detailed understanding of all policies relating to Health & Safety in the home;
· Responsible for ensuring that all employees are aware of the policies in the home and that these policies are adhered to always;
· Responsible for ensuring the highest standards of hygiene, cleanliness and tidiness in the home at all times.
Professional Qualifications & Experience:
A registered General Nurse on the Register of Nurses held by Nursing and Midwifery Board of Ireland.
A post registration management qualification in health or a related field.
At least 3 years' post graduate experience in Care of the Older Person within the previous 6 years.
At least 2 years' in a management capacity in the health and social care area
Knowledge of Residential Care legislation and standards
Demonstrate sound knowledge and clinical nursing practice together with future trends in Care of Older Persons.
Show evidence of current legislative policies pertinent to Care of the Older Persons.
Strong clinical, managerial, and administrative knowledge and ability
.