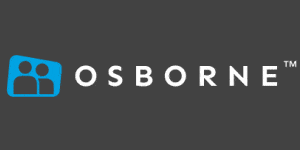 Assistant Director of Nursing - Osborne
Wicklow, Wicklow
Assistant Director of Nursing – Wicklow
This exciting position offers a rare opportunity for you to become a key part of the Senior Management team within a state-of-the-art nursing home.
The ADON will be fully supported by a strong Management Team, excellent working structure and environment.
This role is to provide support to the Director of Nursing and offering clinical advice and expertise, leadership and management to a dedicated nursing team and staff to ensure that the highest standards of care are achieved.
As Assistant Director of Nursing you will be a highly motivated and experienced nurse, with strong experience of working in a management role.
You will have a strong commitment to collaborative working and the ability to forge solid relationships and influence across the organisation.
This opportunity offers not only the chance to work in a new building, but also offers an excellent salary and benefits scheme above market rate.
Professional Qualifications & Experience:
A registered General Nurse on the Register of Nurses held by Nursing and Midwifery Board of Ireland.
A post registration management qualification in health or a related field.
At least 3 years' post graduate experience in Care of the Older Person within the previous 6 years.
At least 2 years' in a management capacity in the health and social care area
Knowledge of Residential Care legislation and standards
Demonstrate sound knowledge and clinical nursing practice together with future trends in Care of Older Persons.
Show evidence of current legislative policies pertinent to Care of the Older Persons.
Strong clinical, managerial, and administrative knowledge and ability

For more information please apply through the link provided for the attention of Sinead Connolly or call Osborne Recruitment on 041 986 5058

If you are interested in finding out more about the above role and would like to be considered other suitable roles that we may have available for your skill set - please attach your CV via the link provided Please submit your updated CV in Word Format