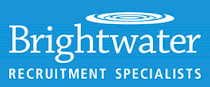 Assistant Production Manager (Food ) Cork - BRIGHTWATER SELECTION (CORK) LIMITED
Cork, Cork
Supplying global markets with world-renowned products and ingredients, you will be at the helm of a state-of-the-art manufacturing facility, leading a skilled and motivated production team in the delivery of the very highest quality products;ensuring the organisation delivers"best-in-class"efficiency and order fulfilment metrics.
Consequently, you will gain skills and experience unachievable in other organisations.
Add a work environment where the views of you and your team count, change is seen as best practise and your hard work is tangibly rewarded; you are left with an opportunity you can't ignore.     
The requirements outlined below will come as no surprise!
-        Provide leadership and motivation
-        Encourage and promote continuous improvement.
-        Lead the promotion of safety
-        Level 7 award in Process Engineering/Chemical Engineering.
So, now that you are interested, let's have a chat. Non-committal of course.
Andrew Rowley, Brightwater Specialist Recruitment +353 21 422 1000 or send me your CV via the link below and I can call you to discuss this and similar opportunities further.
€40,000.00 - €45,000.00 per year
plus 25% shift allowance