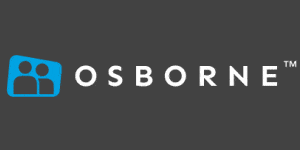 Associate Director of Engineering Maintenance - Osborne
Mayo, Mayo
Associate Director of Engineering Maintenance
This role presents an excellent opportunity for a quality/manufacturing engineer to join a Blue-Chip firm in the Pharmaceutical sector.
The successful candidate will lead the Engineering and Technology Department in delivering the site Maintenance Excellence Program. This role is likely to appeal to individuals with experience gleaned from technical environments using the Aseptic technique who wish to progress in their career to a more senior opportunity.
Duties & Responsibilities:
You will lead and direct all maintenance staff in the delivery of maintenance activities across the site.
Achieve equipment reliability expectations across a 24/7 high-throughput, Pharmaceutical and Biologics operation
Provide strong leadership to the department in the coordination and execution of maintenance activities
Meet the maintenance needs of the manufacturing operations in a manner which provides high safety & Quality, rapid response & resolution
Responsible for day to day activities of all maintenance functions across the site
Provide a maintenance service to meet customer requirements while maintaining and complying with FDA, HPRA, EPA and safety standards within budget parameters
As part of this diverse and inclusive team, you will have the ability to balance deeply technical and complicated matters while delivering world class service through cross functional teamwork
Education, Skills & Experience
Bachelor's degree level qualification in Engineering and/or associated technical discipline
Minimum 15 years overall experience in cGMP industry with minimum 10 years in a similar role
Comprehensive experience of maintaining plant, processes, utilities & facilities within a pharma and Biologics site
Proven Leadership skills
Total commitment to quality and a high standard of work always.
For more information please apply through the link provided for the attention of Aine Wallace or email Hannah.moore@osborne.ie
If you are interested in finding out more about the above role and would like to be considered other suitable roles that we may have available for your skill set - please attach your CV via the link provided