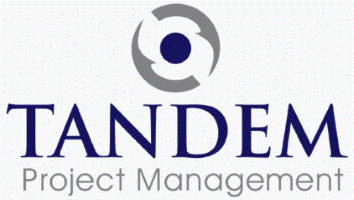 Automation Applications & Infrastructure Engineer - Tandem Project Management
Athlone, Westmeath
Summary:
The Automation Applications & Infrastructure Engineer shall be responsible, as part of the client team with a Bio pharmaceutical company based in Athlone, for the development, management & optimization of the Manufacturing Systems.

Responsibilities:
Support critical-to-manufacturing systems and ensure their high availability reducing or eliminating unplanned downtime.
Provide subject matter expertise in the design and implementation of new or upgraded technologies within the manufacturing environment.
Ensure compliance of manufacturing systems; including robust SOPs, backup/restoration of manufacturing data and management of user access to GMP systems.
Work independently, or give guidance to the in-house Automation team, to develop, manage & optimize manufacturing systems in the manufacturing facility.
Ensure standardization and best practice through co-operation and alignment with other manufacturing plants in network.
Work closely with the corporate IT infrastructure team to ensure continued technical alignment.
Manage support for manufacturing dependencies and touchpoints with enterprise systems.
Responsibility for defining and implementing the maintenance of all manufacturing system assets.
Ensure appropriate monitoring, alerting and response to network and system issues affecting functionality and availability.
Manage level of availability of internal and external support for manufacturing system software and server hardware.
Develop plan for system obsolescence, vendor support and upgrade scheduling.
Evaluate risks, estimate requirements and ensure inclusion in annual and long-term capital planning.
Develop business continuity plans and procedures to ensure adequate spares and timely response to system issues and failures.
Maintain relationship with critical suppliers, managing escalation and resolution of technical issues.
Provide expertise to the engineering and operations department on design and sustaining decisions.
Liaise closely with internal stakeholders to successfully support manufacturing operations
Work closely with corporate Global Security to manage cyber security for manufacturing systems.
Evaluate corporate-standard and manufacturing-specific technologies for suitability to robust the manufacturing environment. Support regular external consultant assessments of cyber security.
Manage scheduling, implementation and reporting of preventative maintenance, patching & upgrades on the Manufacturing Systems network.
Provide system support to cross-functional teams driving optimization of processes and equipment.
Grow Automation Applications & Infrastructure skills & capabilities within the Manufacturing team.
Assist in training personnel on specific aspects of Manufacturing Systems
Design and implement solutions across automation platforms in line with the site change control procedures
Support NPI projects and other future on site projects.
Qualifications & Experience:
B.S. Degree in Engineering/Computer Science or equivalent.
4 - 6 years or more IT Applications & Infrastructure experience.
2 years or more supporting GMP environments and applications.
Strong knowledge of Virtualization (incl. VMWare & Hyper-V) in an operational environment.
Has knowledge of industrial environment system architectures.
Ability to constructively challenge, defend and present technical aspects of system design.
Demonstrated capability for leading complex IT projects technically from initial design / development through to the validation of the facility in support of defined objectives.
Direct experience in supporting a manufacturing facility.
Experience of implementing change controls and investigating system deviations/events.
Experience of system integration using Ethernet, Profibus & other industrial interfaces.
Experience with SQL Server is a necessity; experience of OSIsoft Pi is a plus.
Understanding of cGMP requirements for clinical and commercial biopharmaceutical manufacturing and the ability to implement best practices (GAMP) to ensure site automation systems are cGMP compliant.
Understanding of automation system implementation and validation life cycle along with an understanding of the product quality impact of changes.
Good interpersonal skills are required, as is the ability to communicate well, both verbally and through written documents.