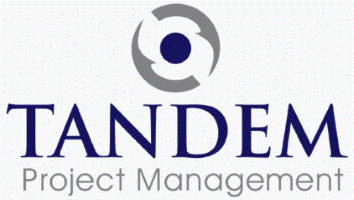 Automation Engineer – Continuous Manufacturing - Tandem Project Management
Tipperary, Tipperary
Summary:
An Automation Engineer is required for a pharmaceutical company in South Tipperary. The successful candidate will be responsible for Implementation of Continuous Manufacturing Automation Systems as part of a larger project. This candidate will be required to work closely with the Automation & IT teams responsible for the full Automation and IT scope and with vendors / partners with responsibility for delivery of systems.
Responsibilities:
As the senior Automation Engineer, you will Manage Automation vendors and provide clear direction for the Automation team.
Develop and/or review SDLC deliverables, compliant with the company's standards, including but not limited to: requirements Specifications, requirements traceability Matrix, functional Specification, design Specification, code Review and Test specification/test script.
Develop an understanding of the complete operation of the CM and follow development of coding efforts from concept to FAT.
Ensure delivery of code is robust, stable and delivers a system which runs compliantly and efficiently in conformance with standards for infrastructure, DI and throughput needs of business (OEE > predefined metric).
Work closely with vendors of Automation equipment to ensure deliverables meet project requirements, including the interfacing of new Automation equipment with existing site systems, incl. MES and PI Historian.
Work closely with the QA-IT and CSV functions and ensure their requirements are met in all deliverables.
Participate in Hardware and Software FATs and SATs to ensure requirements and standards are met.
Develop project schedules and document trackers to manage and control project deliverables.
Lead Automation meetings and support, relevant program meetings.
Liaise with stakeholders on the overall project to ensure clear communication between all parties.
Ensure Automation compliance with Global Policies, Procedures and Guidelines, regulatory requirements and execute current Good manufacturing Practices (cGMP) in the performance of day to day activities and all applicable job functions.
Qualifications & Experience:
Relevant Computer Science or Engineering degree or equivalent.
Minimum of 6 years' experience in a similar role in the Pharmaceutical industry.
Strong experience in the following systems: Siemens S7 PLC, WinCC SCADA and HMIs.
Experience in one or all of the following systems would be advantageous: Other PLC, SCADA and HMIs, Siemens Desigo, OSISoft PI, RT Reports, PasX MES.
The successful candidate may sometimes be required to attend meetings at other sites, attend FAT testing at vendor premises and attend meetings at vendor premises as required.
Excellent computer skills, proficient in the use of the following Microsoft tools: Excel, SharePoint, Word and PowerPoint.
Strong interpersonal and communication skills (verbal and written).
Previous experience of Continuous Manufacturing is desired.
Previous experience of Oral Solid Dose manufacturing will be advantageous.
Previous experience of high containment manufacturing will be advantageous.