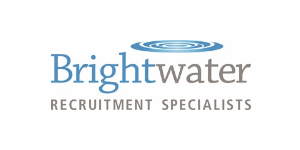 Automation Technician - Brightwater Recruitment Specialists
Dublin, Dublin
A leading Pharmaceutical company is urgently seeking a number of Automation technician's for their site based in West County Dublin.

Job Description

Your role:
Support equipment process and product introduction projects
Work on the implementation of the manufacturing strategy to meet customer and Tech Group Europe needs.
Participate in project teams, identifying deliverable's, time and cost, setting priorities and reporting to meet the needs of the business and the customer.
Supports Tech Group Europe's relationships with the customers and equipment suppliers in pursuit of new business, product development, manufacturing process development, continuous improvement and on-going business development.
Work with equipment suppliers ensuring delivery meets specification, cost and time.
Ensure that equipment meets the regulatory requirements of the business. Validation, health and safety etc.
Support the installation of equipment with appropriate training and hand over to operations
Work with all departments across the business to ensure that processes meet their requirements.
Identify, specify and introduce manufacturing methods and opportunities into the company
Ensure that the procedures and systems are in place to facilitate the introduction of processes and equipment.
Carry out maintenance of equipment where needed.
Skills and Experience

2 yrs. Plus in a Automation/maintenance technician role
Experience working in a fast paced environment and under pressure
Initiative and capability of working by oneself or part of a team
Knowledge of Industrial Networks and integrated manufacturing systems is an advantage
Detail orientated, Self-motivated and ability to prioritize tasks.

Please contact David on 00353 1662 1000 or Apply below if you are interested in the position