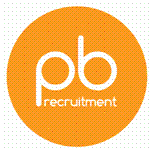 Backend Java Developer, rapidly growing USA Software Company, Limerick city centre - PBRecruitment Ltd
Limerick, Limerick
Backend Java Developer (Limerick City Centre)
Our client is dynamic USA software company in the exciting data analytics sector, they produce tools for data management and governance for global companies. The company has their EMEA Software Dev centre located in Limerick City Centre and are growing rapidly and they are now looking to hire a Backend Java Developer /Senior Backend Java Developer.
The role involves development and design of core application services in support of the end user application and the core data processing engine, as well as adapters to external systems and plugins for domain specific algorithms. Development occurs within a flexible agile team delivering incremental releases on a monthly basis.
You will be involved in software design and development of application components including but not limited to: REST Services, data processing services, external integrations to other APIs, and core application frameworks. You will also be involved in developing automated tests to test backend components when needed.
Candidate profile:
Bachelor's (4-year) degree in computer science, or equivalent experience
Expert experience with Java and Java application frameworks and libraries (Spring, Quartz, Guava, etc.)
Solid understanding of software design paradigms (MVC, AOP, etc.)
Solid functional experience designing and developing Web Services (REST)
Experience integrating with external systems via APIs
Solid understanding of databases and data processing concepts.
Strong troubleshooting and debugging skills
Desirable (but not essential) skills include:
Experience in building REST services for a responsive Single Page Application, a plus.
Experience in building data processing services (JMS, batching systems, etc.), a plus.
Experience with big data technologies (Spark, Hadoop, etc.), a plus.
Experience with development of compilers and grammars, a plus.
(NB - EC passport or current Irish Stamp 4 work authorisation required - sponsorship is not provided.)
To find out more about this unique career opportunity, please feel free to contact me, Philip Brady, MD, in the strictest of confidence, by email at Philip@pbrecruitment.ie , or phone + 353 61 450 679, or mobile + 353 86 243 0763.
You can also contact me via LinkedIn or Twitter as follows:
LinkedIn: http://ie.linkedin.com/in/philipbradyitrecruiter
Twitter: http://twitter.com/philipwitter

Very attractive upper quartile salary + full benefits on offer