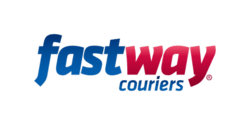 Business Analyst IT & Software Development - Fastway Couriers
Ballymount, Dublin
We are an Irish owned Logistics company working predominantly in the ecommerce sector. The company has been established for 10+ years and is well respected in the marketplace. We provide a range of services to large ecommerce clients from around the globe.
Business Analyst – IT and Software Development
The Business Analyst will work closely with stakeholders across the business and our software engineering teams to successfully deliver features and products to the market. The candidate must have experience in a similar role.
The Business Analyst will be responsible accepting requests and to help define business requirements, working with our Development teams to translate these to technical tasks and assist the Head of department in the delivery of product features and requests in a specified timeline and within budget. Our ideal candidate would have experience as a Business Analyst or Product Owner.
Responsibilities:
Act as a liaison between business and IT for assigned projects
Gather, document and understand business requirements from multiple stakeholders
Research and resolve queries from client's or the team
Develop strong and effective working relationships with internal and external clients
Provide insight into on-going prioritisation of program and project workloads
Work on multiple projects simultaneously
Attend requirement gathering workshops in order to define user stories for product features and other business needs.
Build and groom product backlog. Create and prioritise stories that align with the business strategy and products roadmap
Work in sync with our IT team and business stakeholders, contributing to product vision, roadmap and release planning
Act as a point of communication between the business and software development
Be a champion of user experience and define and execute user stories that ensure superior customer experience when using feature/product
Use agile/scrum methodologies to help drive and deliver product releases.
Help remove any impediments that the development team face.
Provide business with updates on project status while record and communicate any Risks or Issues that may impact project deadlines.
Work collaboratively across all functional departments including marketing, sales, support, professional services, architecture and others and drive communication of releases including new features and defects to internal and external stakeholders.
Involvement in the project planning & support of software solution development projects through the project lifecycle.
Requirements:
knowledge of Scrum Agile in a software development environment.
Experience in Agile development (particularly Scrum) in organizing and motivating teams to succeed
Demonstrated experience in writing user stories, acceptance criteria and Agile software development
Bachelor's degree in relevant field
Experience in delivering Results and Meeting Customer & business Expectations
Adapting & Responding to Change
Excellent communication and organisational skills
Experience with dealing with third party suppliers.
Ability to work in a dynamic and flexible environment and capable of performing under pressure.
Experience in using Kanban applications to manage work flows.