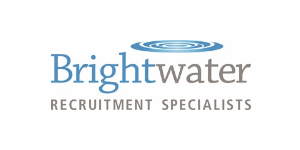 Business Consultant - Brightwater Recruitment Specialists
Dublin 2, Dublin
Business Consultant
THE COMPANY
My client is one of the fastest growing professional services firms of the last 6 years, with operations globally in 7 countries.
Their clients are the world's largest investment banks, asset managers, retail banks and well as technology companies, insurance companies and leading industry utilities.
The company is now seeking a Business Consultant to join their team take responsibility for the delivery of client projects dealing with transformational change and process improvement.
In addition, the role will have responsibility for the development of our Consulting Services division which includes Business Consulting, Tech Consulting and Transformation & Change.
You will be responsible for the expansion of a key part of the business while also managing a number of significant existing client accounts in Ireland.
This is a great opportunity for an engaging individual who excels in developing outstanding client relationships and possesses a consultative approach to drive mutually beneficial growth and where appropriate, leverage current and new relationships with clients.
Key responsibilities will include:
Delivery of client projects which aim to improve operational processes (e.g. Finance, operations etc)
Finance transformation experience including management of project deliverables and change adoption
Change management experience – working closely within client organizations to ensure that all changes are clearly communicated and successfully adopted
Documentation and mapping of existing 'As-Is' processes (ideally in financial services industry) to capture process steps, ownership, hand-offs, responsibilities, control checks etc using procedural docs, process maps, visual flows
Experience of leading the migration of activities across geographic locations
Support the growth of a new Consulting Services division for the business in Ireland
Work directly with clients on key strategic initiatives to improve operational performance and drive down costs
Build and maintain strong relationships with existing clients and key stakeholders
Liaise with Clients in person, via telephone and email to manage day to day running of accounts
Work closely with the existing teams working on-site with our clients to ensure smooth and effective service delivery
Develop understanding of a client's needs and make recommendations to improve processes as trusted advisor
Monitor and maintain Margin through management of Revenue and Cost
Assist in managing client relationships post-sale and on-boarding them into SalesForce
Identify opportunities to cross-sell additional services to our existing clients
REQUIREMENTS
Qualifications
Minimum Bachelor's degree – 2:1 and above
Qualified Accountant would be desirable
Experience/Skills
5+ years' experience including consulting experience form a leading professional services, advisory or internal consulting environment
We are seeking somebody who prides themselves on delivering for clients. An inquisitive problem solver who is naturally organised and detail orientated, you will have the ability to become a product expert and the go-to person for our clients.
Previous experience in a business development / client engagement role within the Consulting Industry.
Excellent understanding of leading business practices
Project / programme management experience along with Agile
Strong business analysis and problem solving skills
Operational Excellence / Continuous Improvement methodologies eg Lean Six Sigma
Strong knowledge and proven experience of leading teams within the Financial Services/FinTech/FinReg industries, specifically in one or more of the following areas:

Transformation
Change
Technology
Process improvement
Organisational change

Excellent verbal and written communication skills and intermediate Excel skills are pre-requisites. You will also need to be comfortable meeting clients face-to-face, reviewing performance in client facing situations, and hosting and presenting at networking events when needed.
€70,000.00 - €80,000.00 per year
bonus, health, life, pension, and more