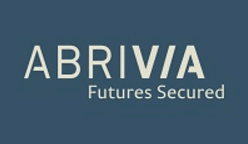 Business Development Executive - Abrivia
Dublin, Dublin


Business Development Executive

The Company
Our client is a leading professional services organisation. Due to continued growth they now have a position for a Business Development Executive to work with a fast-growing dynamic Technology / Finance Team. This is an excellent opportunity to develop in a key market that offers high earnings potential and a rewarding career path.

The Role
This is a new business role so the successful candidate must have a passion for sales, cold calling, lead generation and networking. This role is suited to people who are sales hungry and self-motivated to achieve. We are looking for someone who can exploit their exceptional sales skills to achieve results. This role will include approx. 70% new business 30% managing existing work within your team. Reporting to the Sales Manager, the role will include but is not limited to the following.

Responsibilities

Adhere to agreed sales procedures, including maintaining their CRM system.
Work effectively with other departments when handing over new clients.
Passion for sales, cold calling, lead generation and networking.
Self-motivated, energetic and driven.
Proven ability to deliver under-pressure to deadlines and targets.
Excellent communication and presentation skills.
Ambitious and looking for progression.
Strong IT literacy and strong proficiency in Microsoft Office packages.
Researching the market including competitor analysis.
Developing a business plan with the support of your Manager and the Marketing department.
Client Acquisition - win new business through a range of business development techniques.
Negotiate commercial rates with clients.
Qualify the quality of work with clients.
To complete all required reports e.g. weekly reports in accurate and timely manner.
Building your network and brand in the market by attending relevant events.
Arranging and attending client meetings to assess requirements and cross-sell.
Ad hoc projects
Benefits
Ongoing training and development in all aspects of the role with full skills matrix assessment.
Excellent team culture.
Clearly defined career path.
Improved commercial acumen / knowledge of several different industries.
Opportunity to work with industry leaders and learn form the best.
Strong base salary.
Stretched bonus rewards high performance.
Flexed working hours.
Uncapped commission potential and OTE.
Regular social events.
Background
Qualification in a Sales/Marketing/Business or IT or a related field.
Have a passion for technology and learning.
3 or more years sales / commercial experience.
Proven inside sales / customer service experience.
keys: business development, inside sales, recruiter, recruitment, new business, business development executive, business development manager, sales rep, sales representative, sales executive, business development manager, sales, key account manager, office manager, sales administer, sales coordinator.