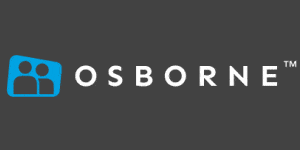 Business Development Executive- Kildare. - Osborne
Kildare, Kildare
Business Development Executive- Kildare.
At Osborne we are leading name in Recruitment Industry, with 5 in offices in Ireland & 1 in Canada with more offices on the way. We have received accolades by the National Recruitment Federation, certified Great Places To Work and ranked in Top 10 companies to work in Ireland. One of our initiatives is the creation of a Business Development Team whose role is to seek out new Business for our Recruitment Specialists. Crowned Osborne Internal Team of the Year, we are now hiring a Business Development Executive for our new office due to open in early 2020.
As part of the start-up team for our Kildare office, you will work alongside the Recruitment team and conduct strategic business development for the team. This is a new role due to the growth of our Business resulting in the opening of the new office.
Duties / Responsibilities:
Introducing Osborne to Hiring Mangers, decision makers, business owners promoting our innovative recruitment solutions for Temporary, Permanent and Contract Recruitment solutions.
Understanding and the ability to prospect to Senior Business Leaders across multiple industries and sectors
Proactively seeking out new business through daily outbound calls, cross selling with existing customers and maintaining key account relationships.
Networking at relevant industry events.
Attend Client meetings – new customers or service meetings
Achieving both financial and non- financial targets.
Development of Key Accounts, then as a team with the Recruitment Consultant maintain a strong relationships.
WIIFM – info on salary, benefits, selling points of the role
Salary – based on experience
Generous commission structure
Flexible benefits package (You chose the option to meet your needs)
Mobile phone
Quarterly Uniform allowance
Your Birthday off!
Flexible working arrangements.
21 days annual leave that increase by one day for each year of service
Engage in our 'Love to Learn' programme for professional qualifications such as MBA, Degree, Diploma, Certificates.
Opportunities to participate and/or lead internal projects.
Employee wellness programmes
A healthy work life balance
Monthly & Quarterly competitions with great prizes.
100% Club
Quarterly company nights out.
Annual company weekend away
Experience
2 years' experience in a B2B Consultative sales role,

Proven consistent experience in achievement of Sales targets through proactive Business development
Comfortable achieving non-financial targets such as Business Development calls.
Perhaps you are passionate about the Recruitment Industry but prefer to focus on Client Development
Excellent follow up skills, with a strong sense of urgency and Client focus.
Would like to be part a great team.

For more information please apply through the link provided for the attention of Ayesha Thompson- Internal Recruitment Manager