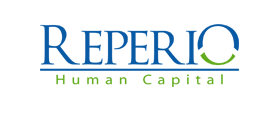 Business Development Manager - Reperio Human Capital Ltd
Dublin, Dublin

Business Development Manager

I'm working with an Irish-owned Tech company that simplifies and unifies the auditing process for all parties involved. Through their innovative software solution, they centralise and secure all communication and documentation, while recording in real time the progress of each stage of an audit. Truly saving some of the most reputable companies in the world valuable time and resources.

This quarter they're looking to bolster their dedicated Sales/Business Development function with the recruitment of at least one experienced Enterprise-level SaaSs Sales Professional.

Have a look at the spec below and if it seems like a good fit, get applying.



The Role



Use a high end, consultative sales approach to engage with Exec's and Decision Maker's within a very select target audience of companies.
Seamlessly and consistently complete the end-to-end sales cycle, from initial engagement, discovery and qualification to arranging a product demonstration - to usually be performed in person, with the ultimate view of closing net new business.
International travel is a requirement, whether it be to attend a meeting with a prospect company or to market the company/solution at trade conventions.
Independently manage your pipeline and accurately record & track sales forecasts.
Generate revenue to exceed targets
The Requirements
Significant Enterprise/Corporate-level SaaS Sales experience
Exemplary presentation skills - In person, over the phone and via WebEx
A strong track record of being a top sales performer, preferably within a corporate setting
Experience in, or explicit knowledge of, the Finance/Fintech sector a distinct advantage.
Experience working with a CRM, preferably Salesforce
Ability and willingness to make the transition into a Tech Start-up and accept the challenges, as well as rewards, that come as a result.
The Offer
Market-leading Base Salary (DOE and Skillset)
Lucrative Uncapped Commission Structure
Opportunity to be an early 'Sales-specific' hire within a growing company providing invaluable solutions to the World's Corporate sphere of companies.
Reperio Human Capital Limited acts as an Employment Agency and an Employment Business.
£40,000.00 - £60,000.00 per year
Uncapped Commission