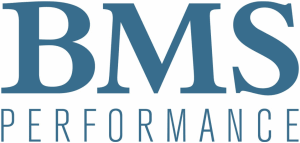 Business Development Manager Enterprise sales - BMS
Dublin, Dublin
$11Bn Turnover
Global Enterprise
Market leader worldwide
Rapid expansion of the Irish sales team

THE COMPANY: Our client, a global enterprise, is a market leader in their industry. They are a manufacturer of workflow solutions, including hardware and software products. They boast an impressive turnover in excess of $11Bn last year with more growth and expansion planned for 2019/2020. There is huge scope to sell their solutions, with their customers ranging from SMEs to large Blue-chip corporate companies. They are well-established in Ireland and are looking to grow their team as they forecast huge growth for the foreseeable future. They have a great company culture and work hard to attract great talent to their organisation. They offer a comprehensive training program and ongoing support & development. If you are looking to work for a market-leading enterprise, then this is the role for you.

The Role: As the Business Development Manager for this large enterprise, you will be responsible for selling their workplace solutions into large Blue-chip companies. This role will be a solution-based sale, so you will need to establish client requirements in order to provide a custom-based solution to their needs. This is a nationwide role, however 90% of your time will be spent in Dublin.

Industries you will focus on include Pharmaceutical, Financial, Retail etc. You will liaise with a variety of decision makers, including Directors, Executives, IT Managers and so forth. This role will be 100% new business so you must have a strong hunter mentality when it comes to prospecting new companies.

THE PERSON: Ideally, we are looking to speak with Business Development Managers coming from an IT/Software/Technology solution-based sale. You will be experienced in selling to large enterprises at a senior level, with strong commercial acumen. This is a consultative sales approach and we are looking to speak with candidates with a similar sales process. You will be organized with strong networking skills and looking to work for a market-leading enterprise.

THE PACKAGE:

€50-60K Base Salary
€20K+ OTE
Fully expensed Car or Car Allowance
Laptop, Mobile, 20 Days Holidays, Pension, Life Insurance

LOCATION: Within commutable distance to Dublin



BMS Performance specialises in recruiting sales professionals, nationally. We recruit within the Industrial, Construction, IT, Engineering, Corporate and FMCG markets.

Our roles include Merchandisers, Account Managers, Business Development Managers, National Account Managers through to Directors and Senior Management.

We have many other roles available so feel free to contact us to discuss how we can help you!

€50,000.00 - €60,000.00 per year
20K comms, Car, pension