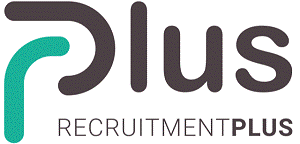 Business Intelligence Analyst - RecruitmentPlus Limited
Cavan, Cavan
Business Intelligence Analyst, Co Cavan
An exciting opportunity has arisen for a key position in the Group Applications team. This role will suit someone with SQL database knowledge, data analysis and report writing skills and who has a firm understanding of business processes across business functions. The person should be self-motivated and be able to deliver quality work in a fast-paced environment.
Key Roles and Responsibilities:
Solution Development:
o Consult with business unit management and personnel to identify and document business needs and objectives, current operational procedures and problems.
o Define solutions to various business needs and communicate in clear terms to business unit management/applications manager the IT solution alternatives to assist in decision making.
o Create and update business process documents as it relates to supported applications processes.
o Create requirements document, functional specification documents, unit and integrated test scenario documents and other relevant artifacts necessary for implementing application solutions.
o Monitoring and maintaining the health of key business systems and managing change for these key systems.
o Improving smart reporting offering across business functions.
o Identify simple technical solutions for business process improvement using workflow, data optimisation and automation.
Operational Support:
o Provide technical assistance in identifying, evaluating, and resolving day-to-day issues as it relates to supported applications.
o Troubleshooting, analyzing, identifying the root cause user/application issues raised through the service desk.
o Create or update end user training documents and guides.
o Provide hands-on training to end users on various aspects of applications.
o Resolving product issues by opening, updating and escalating service tickets with product vendors.
o Providing production support using service management tools and procedures for tracking, user communication and service level management
Project and Task Management:
o Create and maintain project plans to implement approved Application's projects.
o Monitor and control project activities per the plan and communicate status to key stakeholders. Implementing and following projects and enhancements using appropriate tools and methodologies.
o Communicate and coordinate reports and other technical development from geographically dispersed teams and business functions.
o Ability to multitask and focus on individual tasks, with the confidence to ask for help when required.
o Understanding of processes and how to successfully implement process changes within a multi-stakeholder environment.
Functional Skills:
Highly organised and capable of managing conflicting priorities & deadlines.
Pro-active and demonstrable experience of using initiative.
Can do attitude and work well as part of a busy team.
Strong influencing, networking, communication and relationship building skills to work effectively with a wide range of stakeholders across business functions.
Highly organised and capable of managing conflicting priorities & deadlines.
Technical Skills:
At least five years' experience of working in some technical capacity with a Financial System. (from any industry)
Hands on experience using market leading BI tools.
Working knowledge of SQL.
Demonstrate strong report writing skills.
Reporting tools – SSRS/Power Platform/Bex Analyser (an advantage).
Ability to understand backend data structures within business systems.
Comfortable demonstrating and teaching technology concepts to others.
Strong numeracy skills and experience with the Microsoft office suite, experience of advanced Excel (i.e. formula writing, macro and VBA).
Project/Process Skills:
Willingness to learn and support new application modules and technologies.
Knowledge of standard project management and milestone-based task management.
Ability to work in a multi-project environment and support multiple internal customers.
Knowledge of industry best practice approaches and standards.
Ability to present relevant data to Organization-wide stakeholders.
If you have the relevant qualifications and experience and are interested in this position please hit the apply now button above and Olivia who is based in our Dundalk office will be in contact if you are suitable.
Unfortunately, Recruitment Plus is not in a position to respond to each individual application due to the high volume of submissions. We will only contact those candidates whose CV matches the criteria for the vacancy. Thank you for your patience.
At RecruitmentPlus, we respect your privacy. Your CV is sent to us in complete confidence and will never be forwarded to a third party without your consent.
Should you choose to apply for this vacancy – RecruitmentPlus will screen your CV for this vacancy and any other suitable positions of a similar nature.