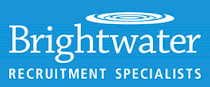 Business Intelligence Specialist - BRIGHTWATER SELECTION (CORK) LIMITED
cork, Cork
An experienced Business Intelligent Specialist is required to join a leading organization as part of a BI team working with the latest tech stack. This role is a permanent full time position.

Reporting to the Business Intelligence Lead the BI Design Specialist has responsibility to architect, design, and assure BI software, systems, and solutions that best meet business requirements and align with overall business and IT strategies.

What you will do:

• Selecting, blueprinting, designing, and implementing BI solutions to users to fulfill their business requirements
• Design, develop and implement common data models for enterprise BI solutions and systems advocating data modelling methodologies and data processing best practices
• Promote the re-use of existing applications and technologies, avoiding unnecessary re-work and spend, and ensuring that application and data decisions made now are future-proofed to
meet the evolving needs of the enterprise
• Work with business stakeholders with the goal of providing them with the ability to make decisions and gain insights through BI tools such as data visualization and enterprise performance management

• Ensure that BI solutions conform to functional, non-functional, audit and regulatory requirements
• Overseeing development teams through the software development lifecycle (SDLC) ensuring that all BI development comply with standards, procedures and working practices
• Working with and contributing to the Business Operations IT Architecture group and design authority to ensure compliance with architecture and design principles
• Assessing, monitoring and controlling risks arising from transfer of information to and from external organisations such as service providers

What you need to do the role:

• 5+ years relevant experience in designing, implementing and managing BI solutions and BI data warehouses.
• Proven track record in delivering BI solutions.
• Strong experience in delivering BI projects across integration, transformation, data warehousing and presentation layers.
• Strong understanding of relational database structures, theories, principles, and practices with hands-on knowledge of enterprise repository tools, data modeling tools, data mapping tools,
and data profiling tools.
• Experience with business requirements analysis, entity relationship planning, database design, and reporting structures.
• Experience in BI technologies, database and data warehouses would be an advantage.
• Experience of managing BI development teams would be an advantage.

Please contact Leonie Gleeson on 0214221000 to discuss this role in full detail.