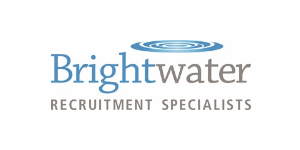 Business Process Analyst - Brightwater Recruitment Specialists
Dublin, Dublin D9
Business Process Analyst
Our client are implementing a large new software system and require a Business Analyst to join the team. This role is initially a FTC for 2 years. This will be a very interesting project and in a really good working environment.

The Role:
Assume responsibility for the updating and documenting of requirement
Facilitate workshops, working groups and design activities during all phases of the Implementation
Document and modelling of "As Is" and "To Be" processes with stakeholders, adhering to a best practice approach with a focus on identifying issues and opportunities for improvement
Document and prepare full procedures and present new process documents
Ensure that mechanisms are in place to manage the versioning, updating and archiving of documents
Provide assistance to the testing function
Acquire expert knowledge of business solutions
Act as a subject matter expert
Liaise closely with colleagues, third parties and vendors
Assist programme and project planning
Proactively identify risks
Keep informed of business, technical and industry developments


The ideal candidate will have:

Applicants must possess a primary degree, preferably in Information Technology, Computer Science or other relevant field
Have a minimum of 5 years' relevant experience as a Business Analyst
The ability to work independently, to exercise influence and judgement, and to challenge positively while working effectively with a variety of stakeholders at multiple levels
Proven workshop facilitation skills
A proven track record working on large projects
Strong Business Analysis skills with an ability to apply best practice within this area
A high level of critical thinking and problem-solving skills
Excellent relationship management and communication skills (written and oral)
Excellent stakeholder management skills
Self-motivated with demonstrated skills in a project role
Be a strong team player, with ability to work under pressure to deadlines.
This is an excellent opportunity to join a very well know organisation in Dublin. For more details please contact Derek Smyth at 01 6621000 or simply submit your CV through the link.
55,000 - 65,000 per year
Negotiable plus excellent benefits