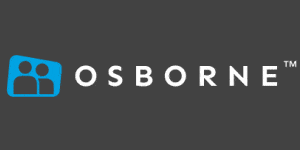 Butcher - Osborne
Wicklow, Wicklow
We are currently working with a client whom is seeking to hire an experienced Butcher with a management background to join and lead an experienced team in the meat department. This is an excellent opportunity located in Co. Wicklow, that is easy to commute to and has amazing benefits for the right candidate.

The ideal candidate for the position will have in-depth knowledge of passion for fresh meat, poultry and fish with a keen interest to work for an expanding innovative company with a history working within the community.

Benefits:
Competitive salary based on experience
Full time - permanent opportunity
Ideal location in Co.Wicklow
Late nights or Sundays generally not required
Staff discount
Group Life Assurance

Requirements:
Minimum 3 years' experience as a Butcher and in a manager position
Proficient in Microsoft Office and good written and verbal skills
Experience managing a team and focused on delivering outstanding customer service.

Duties:
Ensure hygiene standards are to the highest standards
Manage teams KPI's, financial report and stock control
Correct product pricing and adhere to company rules, policies and procedures at all times

For more information please apply through the link provided for the attention of Lesley Meyer or call Osborne on 01 5252457 or 0860237388. "Please submit your updated CV in Word Format"


If you are interested in finding out more about the above role and would like to be considered for other suitable roles that we may have available for your skillset - please attach your CV via the link provided


For more information on all of our current jobs visitwww.osborne.ie