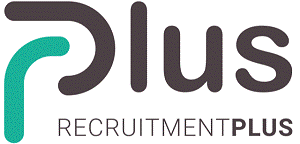 Buyer Co Meath - D005666 - RecruitmentPlus Limited
Meath, Meath
Buyer Co Meath - D005666
RecruitmentPlus has an exciting opportunity for a Buyer / Planner based in Co Meath who will be responsible for facilitating of all aspects of Materials Planning and execution including associated warehouse activities for materials, inbound & outbound shipments to customers.
Location: Co Meath role is commutable form Louth, Dublin North, Dublin West and Louth
Experience
Minimum of 3/5 years' experience in fast-paced logistics/warehousing/distribution operation
In-depth knowledge of (MRP) Materials Management procedures key warehousing, distribution, logistics and inventory control processes and current best practices.
Knowledge of import/export requirements and regulations
Demonstrated interpersonal flexibility and strong team skills. Strong organisational skills and ability to plan and manage own work effort. Proven ability to exercise good judgement. Reputation of being results and quality driven.
Excellent oral and written communication ability. Evidence of research and problem solving skills.
Numerate and accurate, particularly in relation to data entry, document processing and data integrity.
Extensive knowledge of SAP R/3 and or SAP R4 HANA or similar ERP systems.
Responsibilities
Inventory Management: Maintain and develop stock programs. Analyze/adjust inventory levels to coincide with lead time changes. Maintain Purchase Plans and MRP activity. Monitor daily order activity and take appropriate action so that service commitments are met and customers are kept informed of the status of their orders. Develop and verify metrics in support of key performance indicators. Assist in root cause inventory discrepancy analysis resolution ensuring effective closed loop action process in operation.
Verify orders and communicate requirements to the Supplier. Undertake daily reconciliation of receipts with the supplier and ensure timely resolution of all receiving discrepancies.
Ensure all Logistics tasks are acted on in a timely accurate manner and according to the current process in order to meet customer and operations lead-time requirements.
Developing and implementing materials planning, warehouse and logistics execution throughout the region.
Monitor KPI's and develop corrective actions to ensure standards are maintained and corrective action is closed in a timely manner.
Support the EDI transaction maintenance and monitor daily order activity. Take appropriate action so that service commitments are met, and internal customers are kept informed of the status of their orders.
Where requested generate reports and maintain metrics to measure materials and logistics performance are met.
Collaborate with cross function customers (Commercial Operations, Commodity Managers, Finance, HR etc) and external partners to drive operational excellence.
Proficient in ERP systems (SAP R/3 and or SAP R4 HANA).
Working with 3PL on day to day inventory management, with proficiency in Purchasing, Warehouse, and Shipping transactions.
Coordinate with internal and third party suppliers, work with and escalate where appropriate to commodity managers.
Ensure all Quality and Regulatory compliance measures are met within global guidelines
Adhere to warehouse safety policies and procedures.
If you have the relevant qualifications and experience and are interested in this position please hit the apply now button above and Zuzana who is based in our Dundalk office will be in contact if you are suitable.
Unfortunately, Recruitment Plus is not in a position to respond to each individual application due to the high volume of submissions. We will only contact those candidates whose CV matches the criteria for the vacancy. Thank you for your patience.
At RecruitmentPlus, we respect your privacy. Your CV is sent to us in complete confidence and will never be forwarded to a third party without your consent.
Should you choose to apply for this vacancy – RecruitmentPlus will screen your CV for this vacancy and any other suitable positions of a similar nature.