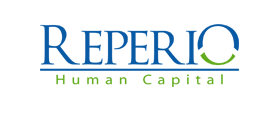 C# .Net Developer Contract - Cork - Reperio Human Capital Ltd
Cork, Cork

C# .NET Developer Contract - Cork

My client is a household name in the consultancy space.

As part a major strategic project push for one of their longstanding projects they need to expand the team with an experienced Full Stack C# .NET Developer.

This will be an initial 6-month day rate contract based in Cork.


Required Skills:
Extensive technical experience (4+ years) in C#, .Net, ASP.Net MVC
Solid exposure to web technologies like HTML, CSS, JavaScript.
Experience in SQL Server, WCF, Web Services, API's.

If this is something that you would be interested to hear more about, and you will be available to take up a new contract on short notice please click the link to apply and/or call Reperio and ask for Ebony to discuss in strictest confidence.
Reperio Human Capital Limited acts as an Employment Agency and an Employment Business.
€250.00 - €320.00 /per day