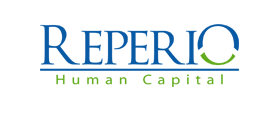 C# .Net Developer - Insurance - Dublin - Reperio Human Capital Ltd
Dublin, Dublin
C# .Net Developer - Insurance - Dublin


I'm looking for a C# .Net Developer with 2+ years of experience and a confidence in their own ability to join a small C# .Net Development team with a leading Insurance company in a great Dublin location.

My client is well known and very reputable within the Insurance space and their IT team are vital to their continual success. The current development team in place is small yet strong and you'll avail of a unique level of freedom and autonomy within the role yet whilst further perfecting your C# .Net Development skills across the Full Development Stack and entire SDLC. The applications you will contribute to are web based and business critical.

The best thing about this company is the culture, they've created a very relaxed and friendly vibe where people can excel in their own ways and they have a culture of celebrating success, so your efforts certainly won't go unknown here! They also have a great office space with all the amenities you could possibility need.

Requirements:
Minimum 2+ years of development experience using C# .Net
Experiecne with ASP.Net MVC
Experience with JavaScript and ideally a modern framework (React, Angular etc)
Good relational database knowledge and experience with SQL Sever and good T-SQL skills
Good communication and team working skills
Benefits:
Salary 40-60k
Benefits package including pension etc
Flexible working hours

Key Words: C#, .Net, ASP.Net, MVC, SQL Server, ASP.Net, MVC, Insurance, Dublin, C# Developer, .Net Developer, Full Stack C# .Net Developer

Reperio Human Capital acts as an Employment Agency and an Employment Business.