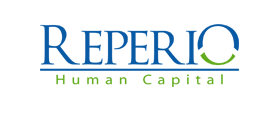 C# .Net Developer- Software House - Dublin - Reperio Human Capital Ltd
Dublin, Dublin
C# .Net Developer- Software House - Dublin


I'm currently looking for passion C# .Net Mid-Level Software Developers for my Dublin client.

My client is a reputable Software House with a well-connected Dublin location and due to recent investments, they are looking for ambitious and passionate Mid-Level Software Developers to help get some greenfield web projects off the ground quickly.

My client provide unique Software Solutions based around analytics and big data, some of the largest companies globally use their solutions to streamline their businesses. They have recently got investments and approval for a large web application that has already been market tested and is highly anticipated. They need some C# .Net Developers who can hit the ground running with C# .Net web applications.



What you need:



Minimum of 3+ year commercial C# .Net Development
Experience with ASP.Net, MVC and .Net Core would be advantageous
Experience with JavaScript, HTML, CSS and other JS Frameworks would be advantageous
Strong understanding of relational databases particularly SQL Server and T-SQL (querying, stored procedures etc)
Understanding of TDD, Unit Testing, Agile and other best practise/clean coding standards
Good communication skills (in English)
Benefits:
Salary: 50-60k
Great benefits package
Permanent employment
Flexible working hours

Key words: C#, .Net, Dublin, Development, C# Developer, .Net Developer, Software Developer, Software Engineer, ASP.Net, MVC, SQL Server, T-SQL

Reperio Human Capital Limited acts as an Employment Agency and an Employment Business.

€50,000.00 - €60,000.00 per year