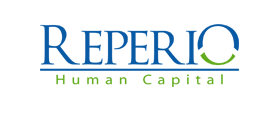 C# .Net Software Developer - Dublin - Reperio Human Capital Ltd
Dublin City Centre, Dublin
C# .Net Software Developers - Dublin


*Interviewing and onboarding remotely*

A growing Technology focusing SME with a well-connected Dublin location are looking to add 2x C# .Net Software Developers to their ambitious C# .Net team! Innovation is at my client's core and we're looking for people who show a genuine enthusiasm and interest in development and technology as a whole.

These new roles are to expand out the C# .Net R&D team with creative people who want to see their own ideas come to life. You'll be jumping between a few different greenfield projects and expected to contribute heavily both technically and opinion wise - this is a great opportunity for anyone who wants to play about with the latest technology and keep their skills right on the bleeding edge of the market.

Requirements:
Strong grasp of both C# and SQL programming languages
3+ years of experience creating web applications, ideally with C# .Net stack
Understanding of agile, TDD, CI/CD
Experience with JavaScript and Angular
Understanding of Microservices or strong Web API experience
Experience with .Net Core/ ASP.Net Core
Cloud experience with Azure or AWS beneficial
Familiarity with relational databases including design
Strong team working and communication skills
Benefits:
Salary 50-70k
Benefits package
Flexible working arrangements
Huge learning and progression opportunities

Key Words: C#, .Net, Asp.Net, .Net Core, C# Developer, .Net Developer, C# .Net Developer, Software Developer, C# .Net Software Developer, R&D, Greenfield, Project, Web Based

Reperio Human Capital acts as an Employment Agency and an Employment Business.