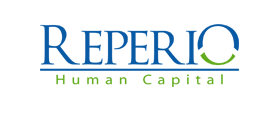 C# .Net Software Developer - Dublin - Reperio Human Capital Ltd
Dublin, Dublin
C# .Net Software Developer - Dublin


I'm working with a fast-paced global Technology company (Global Scale) with HQ in Dublin to expand their high achieving and committed C# .Net team during period of expansion!

You'll get to work within a large yet friendly and collaborative team, coming together to solve technical problems for clients and to create cutting edge solutions that will be used widely globally - team dependant.

This is a great company to have on your CV not only due to size and scale, but the complexity of the work and the modern stack will set you apart from your competitors.

Requirements:
2 or more years working with C# .Net to develop web-based applications
Experience with JavaScript and Angular (version 2+ and up)
Experience with ASP.Net, MVC/ .Net Core
Experience with SQL and SQL server, good understanding of relational databases
Experience deploying into Azure PaaS and experience with Azure Devops pipeline
Any with any of the following would be beneficial: MicroServices, Azure storage, Agile, Git
Benefits:
Salary: 40-50k DOE
Great benefits
Learning opportunities
Flexible working hours

Key Words: C#, .Net, ASP.Net, MVC, .Net Core, C# Developer, .Net Developer, C# Developer, C# .Net Developer, C# Software Developer, .Net Software Developer, C# .Net Software Engineer, C# .Net Engineer, Dublin, Technology, Intelligent Solutions

Reperio Human Capital acts as an Employment Agency and an Employment Business.

€40,000.00 - €50,000.00 per year