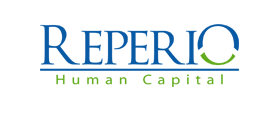 C# .Net Software Developer - Dublin - Reperio Human Capital Ltd
Dublin, Dublin
C# .Net Software Developer - Dublin


One of Irelands fastest growing and most cutting-edge Software Houses are currently ramping up operations to support an exiting greenfield project as they expand into new, international markets!

They need a C# .Net developer who is confident and strong across the Full C# .Net Development stack and who has experience of being involved with all aspects of the development life cycle. They need someone who is an avid learner and who loves to stay on the bleeding edge technology wise. My client is the sort of company who put a focus on clean coding, best practises and appreciate the benefit of keeping their technology stack relevant - they need someone who understands and shares this viewpoint!

Requirements:
Minimum of 4+ years development experience (some flexibility here for strong candidates)
Strong Full Stack C# .Net experience
Good JavaScript, HTML, CSS at a minimal but experience with Angular would be preferable
Strong ASP.Net experience with MVC or .Net Core
Strong SQL Server and/or T-SQL experience
An appetite for knowledge and a want to stay up to date tech wise!
Benefits:
Salary 60-70k
Benefits package
Flexible working hours

Key Words: C#, .Net, ASP.Net, MVC, Development, C# Developer, .Net Developer, Software Developer, Software Engineer, Dublin, Software House

Reperio Human Capital acts as an Employment Agency and an Employment Business.