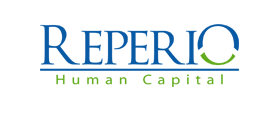 C# .Net Software Developer - Kildare - Reperio Human Capital Ltd
Kildare, Kildare
C# .Net Software Developer - Kildare


I have a fantastic opportunity available for a technically strong C# .Net Developer at the Mid or Senior Level to join a well-established and truly unique organisation over in Kildare!

My client are providing a truly unique opportunity to join a reputable sporting organisation and contribute to a variety of products to support their needs. You'll get to be fully involved and influential in the medium sized development team and will work on projects that will become a conversational piece on your CV in the future.

Requirements:
Minimum of 4 years development experience with C# .Net Stack
Good understanding of web development using ASP.Net MVC OR .Net Core
Basic experience with JavaScript, HTML, CSS and ideally a modern JavaScript Framework such as Angular or React (
Strong database knowledge particularly with SQL Server and T-SQL
Good communication skills
Benefits:
Salary 50-55k DOE
Benefits package
Flexible working hours

Key Words: C#, Net, C# Developer, .Net Developer, C# .Net Developer, Kildare, Software, ASP.Net, MVC, SQL Server, Development


Reperio Human Capital acts as an Employment Agency and an Employment Business.