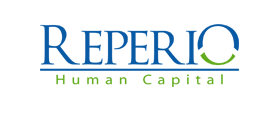 C# .Net Software Engineer - Limerick - Reperio Human Capital Ltd
Limerick, Limerick
C# .Net Software Engineer - Limerick

I have a great position open for a C# .Net developer with 3+ years of experience working across the full stack to join an innovative FinTech company who are changing up the market they operate in. With a focus on best practise and clean, reusable code my client provides a great development environment to really define your skills and techniques.

My client has enjoyed a great deal of success in their market recently and are scaling up to meet demand, there's a few greenfield projects on the horizon and they need you to help them get these projects off the ground quickly. You can expect to work with the latest C# .Net technology in a collaborative environment while getting involved in every stage of the development lifecycle. There is a huge scope for career progression with this role as my client are currently growing at a fast pace.

Requirements:
Minimum of 3 years developing with the C# .Net stack
Experience with C#, .Net, ASP.Net, MVC
Experience with Entity Framework and LINQ
Experience with JavaScript, Angular, HTML, CSS
Experience with SQL and T-SQL
Experience with Entity Framework and/or NHibernate
Third level degree is desirable
Experience in agile and understanding of best working practises
Benefits:
Salary 50-60k
Benefits package

Key Word: C#, .Net, ASP.Net, MVC, Developer, C# Developer, .Net Developer, Software Developer, Software Engineer, FinTech, Limerick

Reperio Human Capital Limited acts as an Employment Agency and an Employment Business.

€50,000.00 - €60,000.00 per year