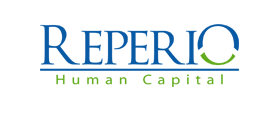 C# .Net Technical Team Lead - Louth - Reperio Human Capital Ltd
Louth, Louth
C# .Net Technical Team Lead - Louth


I'm looking for either a currently Leading C# .Net Professional or a strong Senior with leading experience, who's looking to take that next step up to join a dynamic client in the Louth area.

My client are popular within their field and have been growing rapidly - it's came to the point where they are splitting their development team to support progression and growth. You'll be taking on a freshly made team of Junior and Mid Level Developers (around 6 but we hope you can double this within the year) and technically leading them throughout the entire SDLC as they strive to deliver innovation and cutting edge C# .Net web based software solutions.

Requirements:
Ideally 8 years or more with C# .Net Development
Experience with ASP.Net, MVC, SQL, Oracle, JavaScript, JQuery, WCF
Experience working in a dynamics and fast paced environment
Experience leading teams and driving projects forward
Excellent communication skills
Excellent problem solving and analytical skills
Any of the following a distinct advantage: cloud based application development and integration, Angular/React, .Net Core, experience with high transaction/high data systems, understanding of scalability
Benefits:
Salary 60-70k
Benefits package
Flexible hours and working arrangements

*This role is remote based for the next few months but you must be located or relocatable to Louth or close enough to travel there 3 days per week*

Key Words: C#, .Net, ASP.net, MVC, Technical Team Lead, Team Lead, C# Team Lead, .Net Team Lead, C# .Net Team Lead, C# . Net Technical Team Lead, Dynamic, Louth, Software

Reperio Human Capital acts as an Employment Agency and an Employment Business.