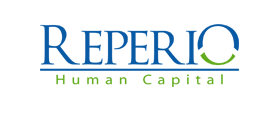 C# .Net Web Developer - West Dublin - Reperio Human Capital Ltd
Dublin, Dublin
C# .Net Web Developer - West Dublin

A very exciting opportunity has just rolled round with a forward thinking FinTech company in West Dublin!

My client is very reputable within their field and have been around for many years - their popularity and continual growth is due to the strong and close-knit teams they've built internally through an excellent working culture (the team you'll be joining hasn't had a resignation in over 12 years!).

Project wise it's an exciting time to join, were moving towards cloud hosted applications and more into the mobile space too - we're only looking for C# .Net Web Developers but you will be availing of some excellent training schemes and courses to cross develop with mobile applications and Azure!

Requirements:
3+ years of C# .Net Development experience creating web applications
Strong JavaScript and experience with JQuery, HTML, CSS
Comfortable writing SQL queries and understanding of database design and SQL syntax
Experience with ASP.Net MVC and ideally also WebForms and .Net Core
It would be nice to have any of the following: Azure, AWS, Cordova/Ionic/any mobile experience, background in FinTech, WPF, RESTful APIs
Benefits:
Salary: 50-60k
Benefits package
Flexible working hours and arrangements

Key Words: C#, .Net, ASP.Net, MVC, Web Developer, C# Developer, .Net Developer, C# .Net Developer, West Dublin, FinTech, Banking, Azure, JavaScript, C# .Net Software Developer

Reperio Human Capital acts as an Employment Agency and an Employment Business.

€50,000.00 - €60,000.00 per year