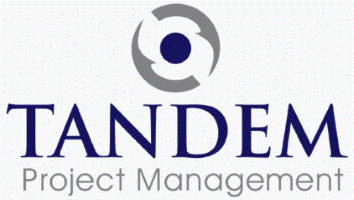 C&Q Engineer - Tandem Project Management
Cork, Cork
C&Q Manager
Summary:   
The project will be implementing a Verification methodology (ASTM E2500 Model) to Commissioning & Qualification delivery, the approach applies the principles of right people, for the right activity, at the right time. The approach is therefore not a commissioning effort followed by a qualification effort but an integrated and efficient C&Q Program throughout the project lifecycle, from the project design phase through to closeout and handover of systems for operational use.
Responsibilities:
The CQ Manager is responsible for providing overall management of all aspects of the CQ delivery including:
Management of CQ Scope, Schedule, and Budget.
Oversight and implementation of the defined CQ Program, ensuring quality delivery.
Planning, scheduling, and management of CQ FAT, protocol development and execution activities.
Technical oversight and guidance to the CQ team.
Safety oversight of the CQ team, in conjunction with the project safety group.
The CQ Lead is responsible for ownership and knowledge transfer of the CQ program, oversight of the CQ delivery and representation of CQ issues with the project leadership team.
They will work closely with the CQ Lead, end-user representative, construction, automation, QA, and project controls to understand the project scope, delivery strategy, and overall schedule, and then create the detailed CQ delivery strategy and schedule, and manage its implementation to deliver the CQ scope on schedule and within budget, at the required quality level. This will include working closely with other disciplines, influencing and coordinating the work of others, and reporting progress through the agreed CQ metrics.
They will plan execution strategy and logistics for FATs, protocol development, and field execution.
Defining appropriate staffing levels, travel logistics, test equipment, craft support, as well as managing the team on a day to day basis during these activities.
Maintain safety oversight during these activities including ensuring implementation of safety and permitting procedures, and method statements.
Ensure that the required level of technical excellence is maintained throughout the course of the project.
In all cases, they will provide oversight and guidance to assure the work of their staff is well coordinated with the end-user representative, construction, and automation to address technical questions and to facilitate their resolution.
Management of the project calibration team.
Planning and managing this effort using the existing project calibration strategy, procedures and templates.
Working technical knowledge and experience base of the systems expected in the facility to ensure adequate oversight during CQ delivery.
Review and understand the existing CQ program to a level of detail sufficient to adequately train the CQ team and manage the implementation of the program.
Manage scope, budget and schedule on daily basis.
Provide daily management of CQ team (~20 people), including daily meetings, task assignments, and delegation.
Provide daily management of calibration team (~5 people).
Provide technical oversight and program management as needed to assure technical work quality and progress of the CQ team.
8Escalate issues that are not promptly resolved by team, including delayed approval of CQ protocols, field execution issues, or alignment problems with other disciplines.
Train staff as required to support commissioning and verification.
Work collaboratively with project support groups (e.g. automation, construction, engineering, end user) and their management and opinion leaders to influence decisions and facilitate completion of the CQ work.
Scope and manage sourcing of test equipment and craft support required for field testing.
Manage and report on their workload and progress weekly to the CQ Lead.
Provide monthly progress metrics to the project leadership team.
Ensure the CQ team abide by all project safety requirements and procedures pertaining to their role, and supplement the safety program to cover CQ specific activities as applicable; serve as a positive model to others in this regard.
Qualifications & Experience:
BS Engineering (or equivalent experience).
10 years' working in Small Molecule engineering, operations, or manufacturing with deep technical experience in specific unit operations (e.g. Reactors, Filter Dryers, Nanofiltration, continuous processing) related to Small Molecule manufacturing.
10 years' CQ experience
Knowledge of GMP, regulatory requirements, equipment commissioning and qualification.
Good written and verbal communication skills with both technical and non-technical staff.