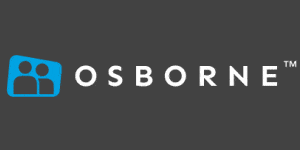 Case Support Officer - Osborne
Dublin, Dublin
Role: Case Support Officer
Reporting to: CEO
Salary: €26k - €32k DOE
A client of ours who are a HR Consultancy firm are currently looking for a Case Support Officer. They are a small, but successful firm and are growing fast. They are seeking dynamic and self-directed employee to join their team. They believe strongly in rewarding loyal employees, and helping to drive their career progression.
In this role you will be working alongside another Case Support Officer, in supporting two Workplace Investigators/Consultants with cases around Employee Relations and Disciplinary investigations. A background or education within HR or Law would be a great fit for this role.
The Case support Officer provides support to consultants/Workplace Investigators and will be required to undertake duties which include:
Scheduling of meetings and maintaining schedule for consultants

Typing of minutes & transcripts

Management of the transfer of information between parties

Accompanying Investigator's to certain interviews

Writing up case reviews

Tracking and management of cases to ensure the completion of checklists for each case

Preparation of case documents and electronic records

Preparation of final printed consultant reports

Greeting clients and ensuring a professional service provided in all direct and indirect communications

Some event and conference planning, attendance, presentation and management

Marketing support activities

Attendance and networking at work-related events

As a small but growing firm all staff will be required to assist colleagues with tasks as needed
A Company mobile phone is provided to the job holder to enable them to effectively carry out their duties.
Membership of the ELAI is provided after completion of probationary period and the job holder will be required to ELAI events as relevant to the business.
If interested in the role or would like further information, please apply with an updated CV to the link provided, or get in touch with Olivia Adams at olivia.adams@osborne.ie or on 016384400.