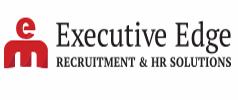 CEO Managing Director - Executive Edge Citywest
Co. Dublin, Dublin Dublin

CEO Managing Director Printing Packaging Dublin
Our client is a well-established and profitable printing and packaging business located in Dublin. They have a solid core customer base which includes leading multinational companies plus blue chip Irish businesses. Central to their success is the fact that they operate in a very customer focused and flexible manner. This is a unique opportunity to join a busy enterprise at an exciting time in its development programme.
In this executive role, you will champion efficient plant operations management coupled with the direct leadership of the management team. This relatively autonomous post allows high levels of budgetary and operational control and as such, the appointee will be a key decision maker for the company.
Responsibilities include:
-Develop and maintain continuous improvement processes and policies.
-Oversee efficient management of all production and operational costs.
-Direct the management team & ultimate responsibility for site.
-Build strong working relationships with customers and drive new business development / sales growth.
-Full overview of production, scheduling and support functions.
-Responsible for labour relations and negotiations with the unionised workforce.
-Management of health, safety and environmental compliance.
-Lead and implement cost saving / reduction initiatives in line with projects.
Knowledge and Competencies:
-Understanding of production, technical and lean manufacturing.
-Demonstrate successful operational and strategic development experience.
-Commercial development / customer relationship management.
-Possess excellent negotiation skills plus ability to motivate the team.
-Has a vision for change and confidence to predict future opportunities.
-Experience within the printing, packaging or related sectors is highly desirable.
-Ideally possess a third level qualification.
Remuneration & Status:
-Permanent executive position.
-Salary and overall remuneration is flexible and subject to individual experience.
-Includes an excellent range of added benefits (health, pension etc).