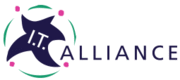 Cisco Solutions Consultant - I.T. Alliance Group
Dublin, Dublin
Cisco Solutions Consultant
12 Month Contract
Day Rate Negotiable
Dublin City Centre
Our partner is an International Telecommunications company with a strong presence in the Irish and European markets. Due to a period of strong growth, they now require a Cisco Solutions Consultant to take a leading role in their current expansion project.
Overall, this is an exceptional opportunity for Networking and communications professionals who wanted to broaden their experience as consultants in a dynamic and innovative telecommunications & technology company.
Responsibilities
* Use expertise/experience in Cisco Systems to provide advice to Sales Team and Delivery Teams.
* Offer direct support with customer requirements I.E. providing Kit Lists/solutions required.
* Become the technical 'go to' for the Project and implementation managers.
* Contribute to multiple company projects (Deployments, and earlier phase scoping/tech pre sales) and any time - This will typically upgrades, licencing, feature enhancements etc so a wide range of variance across many different customers.
Essential Skills/Experience
* Candidates should have current Cisco CCNP Collaboration or Cisco CCIE Collaboration certification
* Candidates must have demonstrable competency and verifiable experience (5-10 years) in the following areas:
o Cisco Unified Communications Manager (CUCM)
o Cisco Instant messaging and Presence (IMP)
o Cisco Unity Connection (CUC)
o Cisco Jabber MRA
o Cisco Collaboration Edge (Expressway)
o Cisco Webex Meetings/Teams
o Cisco Video Conferencing
o Cisco Contact Centre Express (CCX)
o Cisco Contact Centre Enterprise (UCCE)
* Candidates must have a bhigh level of written and spoken English
* Candidates must be either EU citizens or have existing permission to work andreside in the EU
Highly desirable
* Third level qualification in Computer Science, engineering or other technology related discipline
PLEASE NOTE - Our client cannot presently consider applications from candidates that require any kind of work permit or job offer needed to work in the EU.
To apply directly, please send current CV along with brief cover letter through this site.