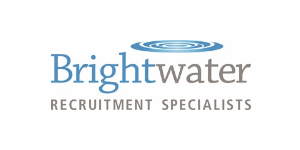 Claims Data Analyst - Brightwater Recruitment Specialists
Dublin, Dublin Dublin
Claims Data Analyst
The role focus is claims data mining and analytics investigations to spot underlying root causes on behalf of the Senior Performance Manager and/or Head of Performance & Delivery.  Develop and tests new analytical tools, both in tandem with and independently of the Global Claims Analytics and Insight function. 
Key Accountabilities
• Leverage your in-depth Claims and analytical subject matter expertise and consulting hands-on transformation experience
• Monitor and verify the operational and financial claims performance of the branches and follow up in the event of unexpected/unfavorable developments.
• Support multi-disciplinary projects and teams and face off with IT specialists, Claim Operations SMEs as well as the network of claims performance managers
• Provide your advisory and subject matter leadership in the development of management information tools and predictive controls to timely spot adverse developments (financial and operational) within the claim's portfolios.
• Oversee claims developments in all countries and challenge countries regarding adverse developments in main KPIs
• Development of Management Dashboards to highlight financial and operational developments within all claim's categories.
• Drive claims analytics from development to delivery and iterative improvement.
• Support deep dive analysis on behalf of the HO Claims team. 
Additional Job Functions
• High quantitative affinity and highly developed curiosity.
• Very high desire to constantly learn and improve to achieve 'best in class' MI reporting and managing by numbers. 
Business Accountabilities
• Conduct sophisticated claims data mining and analytic investigations to spot underlying root causes
• Work closely with Global Claims MI teams to ensure that Claims has high quality, timely, accurate and compelling front end/dashboards.
• Collect data from multiple sources and prepare reports including commentary and analysis of trends to facilitate decision making.
• Input relevant data into established systems accurately so that analysis can be undertaken.
• Provide detailed procedural advice to branches to ensure that internal standards are adhered to.
• Research primary data sources, select relevant information, analyse key themes and trends and make recommendations to the HO Claims team. 
Education and experience Required
Bachelor's degree (or equivalent) and 3 or more years' experience in related field.