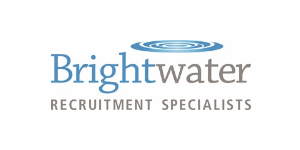 Client Service Executive - Brightwater Recruitment Specialists
Dublin 2, Dublin
An exciting opportunity has arisen to join our growing Client Services Division on our client facing team. The team manage all existing client queries while also working as the key support to our stockbrokers and their direct clients. This role is diverse and allows members of the team to gain knowledge in many of the firm's business areas.
The Role - Responsibilities:
Resolve customer queries according to specified guidelines and complaint procedures
Record and track all client interactions using in-house task system
Manage escalations through the correct channels, closing out complaints where possible
AML checking and approval, liaising with compliance department to ensure this is done correctly
Update client accounts and data including general data, AML & KYC due diligence and coordinate with other areas of the firm where necessary e.g. Compliance, Operations etc
Daily, weekly and monthly reporting as per business requirements
Preparation and production of client correspondence (formatting, mail merge and issue)
Act as point of contact for stockbrokers to check policies and procedural impact on client queries
Ensuring all relevant verifications have taking place in advance of executing any stock movement transfers
Check US and Irish tax documentation and maintain systems to ensure all jurisdictions and tax legislation are being processed correctly
Identify potential productivity and quality improvement measures and flag to senior team members with proposed solutions
Prepare ad hoc client information files, performing monthly reviews and writing to clients where gaps in client information are identified
Sign off on Payment requests for all Retirement products
Ad Hoc Support to other teams as required
Project work as required
The ideal candidate will have:
The ability to work under pressure and maintain high standards when dealing with tight deadlines, high volumes and demanding clients
The ability to maintain strict service levels with broker & client requests received by phone, email and post
Excellent communication skills, both written and verbal
The ability to demonstrate problem solving skills and to manage and resolve queries independently
The ability to prioritise and managing a busy workload effectively, balancing client/broker queries appropriately
Strong attention to detail to ensure high standards are met
Good time management skills
Ability to work as part of a team while pro-actively and independently working through queries from start to finish.
Flexibility to support other teams/projects as required.
Requirements:
Minimum 2 years' experience in a similar role and environment, dealing with Retail Clients
Understanding of AML/Due Diligence requirements
Knowledge of industry systems (Pershing, DCI, Softco, C6) an advantage, ability to learn a pre-requisite
Knowledge of legislative and tax requirements (mainly focusing on DWT, IWT, & Encashment) an advantage
QFA or similar qualification an advantage
€30,000.00 - €35,000.00 per year
bonus, VHI, pension, and more